Lot Acquisition & Development
The Barracuda Builder Group is not only a builder, but we're a fully integrated real estate investment and development company.  We offer 2 distinct paths;
Our Custom Home program assists clients in locating land or residential lots to build their dream home.  Since we also offer architectural and engineering services, we're able to move into the design phase quickly after locating the lot, bringing dreams to reality.
Our Investor pathway is similar, but more detailed. We still assist in finding the perfect location, but we also will teach you how to develop a project, find a lender and leverage your capital.  We're a not just a teacher though, we're also a developer, so we understand the risk and the necessary steps required.  It's important to diversify one's investments and creating passive income through real estate can be a perfect storm.  We simplify the process by first answering these questions:
What is the budget?
What is the desired location?
Once we have our direction and locate a property:
Our team will perform a feasibility study, during the option period.
We will outline the costs involved and determine if the lot will accommodate the number of structures desired; this can range from a one single-family home or business to 6+ single-family homes on a particular lot. 
Once the lot has been found to be suitable for the client's construction needs and if the price is right, we'll progress the sale. 
Following the lot purchase, we begin with the necessary surveys, soil testing and begin the design process.  
The best real estate investments begin with buying the land at the right price and the right location and Barracuda is here to help!
Design is what truly sets The Barracuda Builder Group apart from most other builders in the Houston market.  Most builders keep a few stock plans or farm out the design for exorbitant rates.  We don't sub-contract our design work.  We sit with each client and truly cater the home design around their unique lifestyle.  So many of the homes built today are "cookie-cutter" in nature and evoke no real emotion.  A proper design should draw inspiration from historical architecture yet be flexible and functional to work with today's families.
Our knowledge of multiple architectural styles translates into designs which are built to withstand the test of time and trends which come and go.  Homes built in America traditionally have deep roots in European history; Classical, Spanish, French serve as inspirations for today's homes.  During the design, careful attention is made to stay true to the architectural style chosen for each project, while keeping every detail within budget.  Whether you have a full set of plans, a home design from a magazine, the Internet, or nothing at all – we can work with you!  Each client is unique and their home or business should be no different.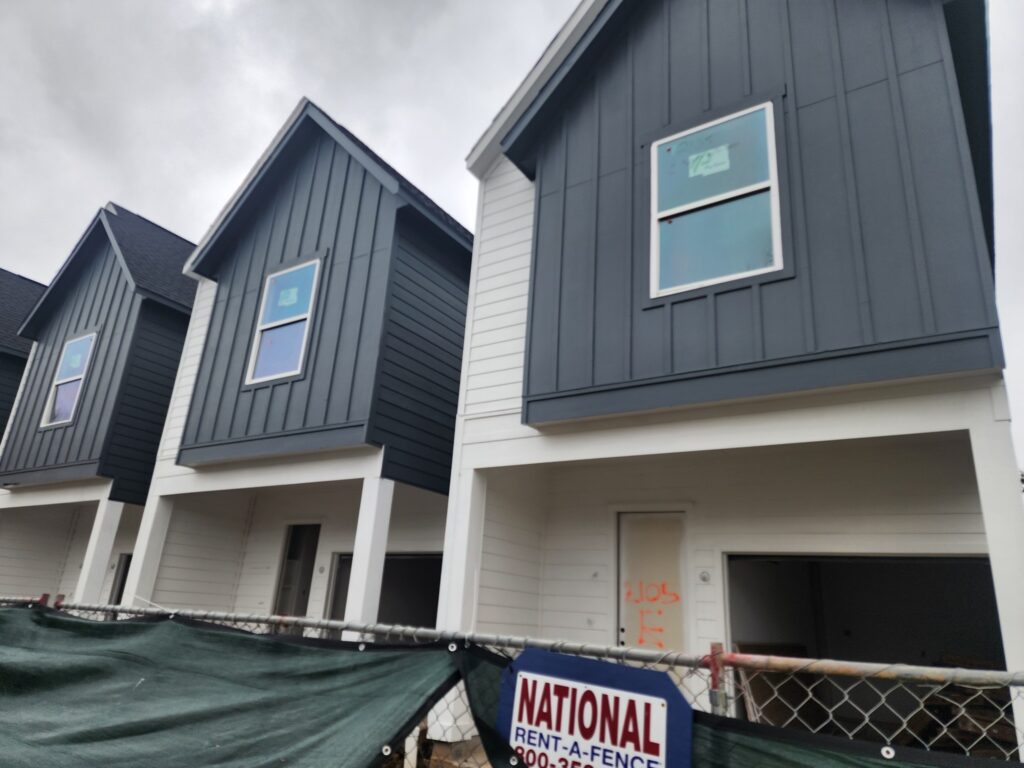 Construction is an exciting time, when you get to watch your design go from paper to a 3-dimensional reality.  True professionals employ their knowledge and experience at every level and can improvise and adapt to the situation without sacrificing their standards. This is something that is expected when you choose The Barracuda Builder Group.  We follow a step by step process which allows us to have the material and skilled labor on hand when needed.   The process flows smoothly if the majority of the design decisions and selections have already been made prior to construction.   With us you can be guaranteed productivity, professionalism, and excellence all while the project of your dreams is expertly built.